The International Self-Care Day date, 24 July, symbolises that the benefits of Self-Care are experienced 24 hours a day, 7 days a week. In other words, the benefits of Self-Care are life-long and do not just relate to a single day.
International Self-Care Day is an annual opportunity to highlight the benefits of self-care both for individuals and healthcare systems.
To celebrate, CHP Australia is participating in the Global Self-Care Federation's #SelfCarePromise campaign - Let's act on self-care together, to create better health outcomes for all.
The #SelfCarePromise campaign aims to promote self-care as a vital foundation of health and lead to better health outcomes for all by encouraging individuals to make a personal commitment to self-care action.
As partners in self-care, we invite you to join the campaign and make your own self-care promise.
Just follow these three simple steps!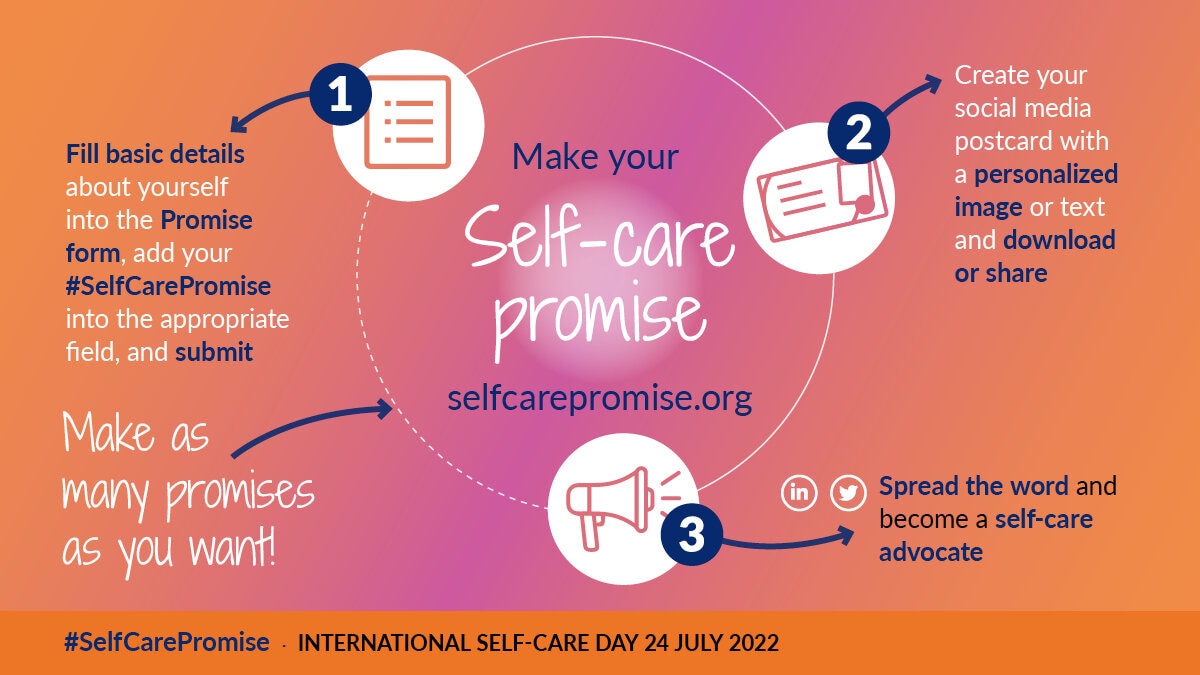 More Ways to Get Involved
The GSCF has developed a series of tools and assets you can use to further promote the campaign.
Feel free to adapt and customise content to meet your own needs, and remember to tag CHP Australia and GSCF in your posts!