12 November 2020
The Diamond Awards celebrate marketing & sales excellence in the consumer healthcare products industry.
The Marketing awards, judged by a panel of external industry experts, recognise campaigns that are not only innovative and compelling, but also support the quality use of medicines and marketing best practice.
The Sales awards are based on an independently run quantitative survey of pharmacies across Australia. They are asked to rank product sponsors on various important attributes, including their customer service and contribution to improving consumer health literacy.
The Diamond Awards offer an opportunity to showcase the strong work that has continued during this tumultuous year!
Gold Sponsor
Consumer Healthcare Products (CHP) Australia is proud to announce the winners of the 2020 Diamond Awards.
The Diamond Awards celebrate marketing and sales excellence in the consumer healthcare products industry.
The winners were revealed 12.11.20 at a virtual awards ceremony, sponsored by This is Flow and 6AM Agency, with special guest Gary Bertwistle who shared his thoughts on how to 're-gain your mojo' after the major impact of COVID!
Quotes attributed to CHP Australia Chief Executive Officer, Dr Deon Schoombie.
"Congratulations to all our Diamond Award winners."
"Our judges are always looking to reward leading-edge creative work, innovation and best practice, and it is encouraging to see that even in such a turbulent year, the field was particularly competitive."
"I encourage the industry to continue to strive for excellence over the coming year."
"Thank you to our special guest Gary Bertwistle, event sponsors This is Flow and 6AM Agency, the independent judging panel, and PharmacyClub. The Diamond Awards would not be possible without your support and expertise."

List of 2020 Winners and Photos
Bayer Team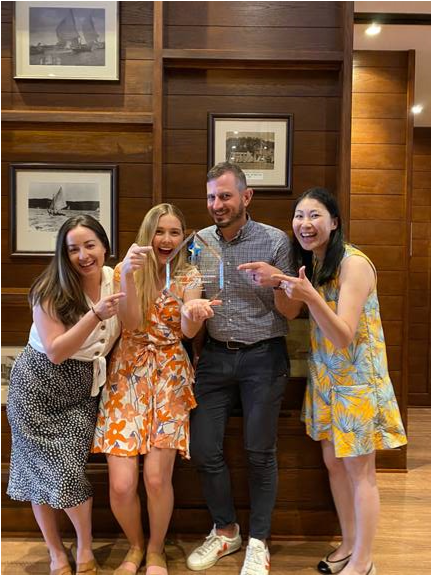 Care Pharmaceuticals & This is Flow Team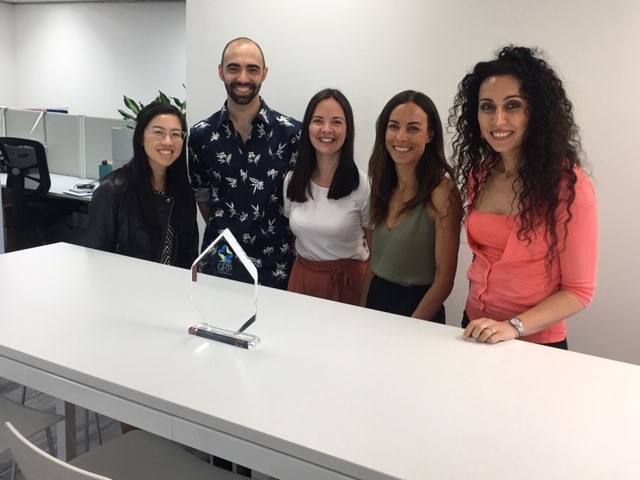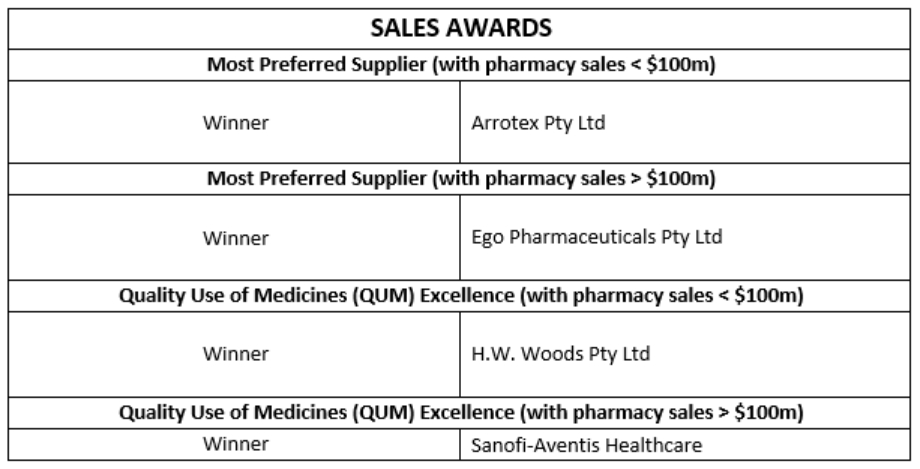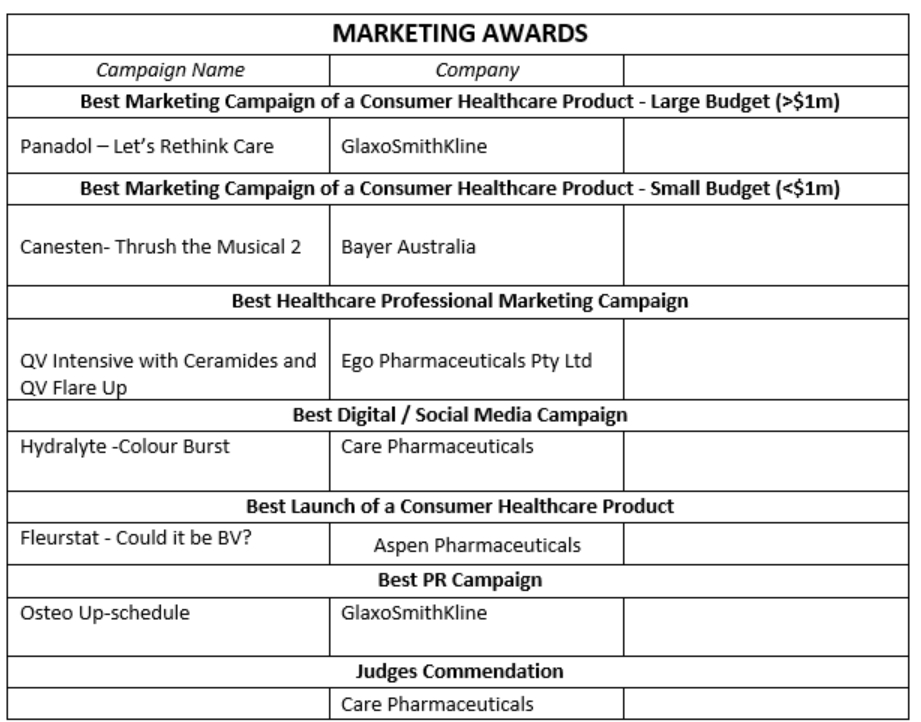 About the Diamond Awards
The Sales Awards are based on survey responses from over 1400 pharmacists and pharmacy assistants conducted by PharmacyClub.
A panel of independent judges assessed the Marketing Awards on the campaign challenge, objectives, strategy, execution, health literacy focus, and results:
Anne-Marie Sparrow (Cube)
Gillian Fish (6AM Agency)
James Guild (IRI)
Josy Shaw (Ovarian Cancer Australia)
Lillian Sor (Clemenger Group)
Mike Harley (XPotential )
Sarah Mason (Health Haus)
Tricia Greenway (Consultant & Consumer Rep)